Cydia Impactor Alternatives | Best Tools Like Cydia Impactor

Cydia Impactor Alternatives |The best Tools Like Cydia Impactor
Why do we need to use alternatives to Cydia Impactor?
Installing applications on iOS phones like the iPhone, iPad is not like installing applications on Android phones, and this may be the reason behind the huge number of Android smartphone users, as phones that are running iOS You cannot install applications by simply clicking on the installation file and following the steps that appear on the screen, therefore there must be tools to install these applications, and among these tools is the Cydia Impactor tool.
Cydia Impactor is one of the best tools for installing unofficial iOS applications, and Cydia Impactor is the easiest to use, as you can install applications of type IPA files using Cydia Impactor through drag and drop.
But with ease of use, you may encounter various troublesome errors, and take a lot of time to solve them, and we have mentioned some of them before, and you may not be able to identify the root of the error you are dealing with, and it is not supposed to spend much time to solve this The error, but you must search for a suitable alternative other than Cydia Impactor to install files of the type IPA, and since there is no tool that can overcome the tool Cydia Impactor in terms of downloading and installing applications of the type IPA, but it is okay to try another alternative, Cydia Impactor Alternatives.
There are some great alternatives that let you install unofficial content onto your iOS device, and we're going to look at some of the best ones.
Top Cydia Impactor Alternatives 2020:
1.AltDeploy (Mac)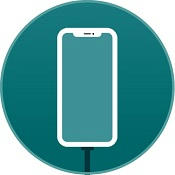 AltDeploy(MAC)
This is a Mac- only tool simulates what Cydia Impactor has done and brings new features that are more refined than the Cydia Impactor app. You can download the app from the link below with instructions for using it.
How to Download AltDeploy:
Download AltDeploy onto your Mac.

Extract the zipped contents and open AltDeploy.app.

If security settings are enabled, go to Settings > Security and Privacy option and enable.

Run the Mail.app and go to Preferences.

Click General > Manage Plugins.

Activate the AltPlugin.mailbundle.

Restart the Mail.app.
How to Use AltDeploy:
Launch AltDeploy app on your Mac.

Plug your iPhone or iPad into your Mac

Choose the IPA file you want to sideload and click Start

Type in your Apple ID credentials

Open iOS Settings and go to General

Tap on Device Management

Find the certificate for the sideloaded app and tap it

Tap Trust and close settings

You can now run your app on your iPhone or iPad.
To be Continued
You may also like to check out:
How to license and install the IPA Application by iOS device via Cydia Impactor on iPhone
How to Crack Miracle Box Without Box: Download XTM_Miracle Thunder 2.82 for Free
Fix Cydia Impactor Error 168: provision.cpp:168 error in iOS
Fix Cydia Impactor Runtime Error and Installation.cpp:42 error
Cydia Impactor Errors: fix most errors easily
Download Official Firmware for Huawei Y5 II (CUN-U29-Flash File)
---
keywords:
cydia, cydia impactor, fix cydia impactor errors, cydia impactor alternatives,super impactor, altdeploy, how to use super impactor, altsigner, cydia impactor alternative reddit, cydia impactor alternative windows 10, altdeploy windows, super impactor not working, Is Cydia impactor still working?, What is the latest version of Cydia impactor?, What can I use instead of TweakBox?, Do you need jailbreak for Cydia impactor?, cydia impactor alternative windows, cydia impactor alternative 2021, cydia impactor alternative windows reddit, download cydia on my computer, cydia impactor download, cydia impactor alternative reddit, cydia download iphone jailbreak free, does cydia impactor work 2021